Reached a milestone? Thank your customers.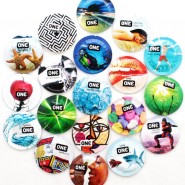 Is your organization about to reach a milestone? Maybe you're expanding your territory, opening a new facility, or marking an anniversary. Celebrate by thanking the people who helped you get there: your loyal customers. A giveaway program can reward your customer base while helping to publicize the achievement.
ONE® Condoms recently accomplished a longstanding business goal: to have products for sale in Target stores nationwide. To announce the Target launch, ONE® is giving away free music — 1 million downloads — to its fans and followers on Facebook and Twitter. The company's press release touts the Target deal while promoting its partnerships with hot new bands. It's a homerun all around — for ONE®, Target, the bands, and the consumers!